Writers Tears Irish Whiskey Double Oak |
Regular price
$82.97
Sale price
$77.97
Unit price
per
Sale
SOLD OUT
The nose is bigger and richer than the standard offering. Notes of raw honey and lemon-accented black tea, prevalent in the standard offering, are still discernible, but the Cognac cask has clearly added more depth and intensity to the aroma in the form of golden raisins, a bit of old leather, vanilla bean, and sawn lumber.
The palate is honeyed and mouth-coating with notes of lemon peel, dark berry jam, sweet biscuits, cocoa powder, and baking spice. The bit of ginger and licorice in the original is complemented nicely by the darker, winey notes of the Cognac cask which, both a little sour and tannic, also helps to temper the sweetness. The finish is long with tobacco and honey-dipped orchard fruits. 
The aromas linger on grains, vanilla, warm pears, and a dash of cinnamon. Flavors build on the aromas and add grape, orange zest, and a bit of butterscotch. Finish is medium length with notes of cocoa and baking spices.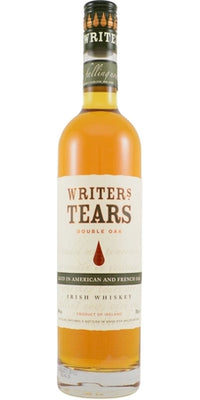 WE'RE ON INSTAGRAM