Regular price
$35.97
Sale price
$33.97
Unit price
per
Sale
SOLD OUT
V-One Vodka is the ONLY 100% Spelt Vodka on the market! Almost all other vodkas use lesser ingredients, specifically corn, rye, or potatoes. These ingredients are the main reason that many other vodkas have that harsh burn. They use these ingredients because it is very inexpensive to produce the base spirit from these products.
When Paul was working on the V-One recipe he had one goal, to craft the world's most drinkable vodka. When he tried spelt wheat in one of his recipes, he immediately knew that this would be his last. The 100% spelt wheat V-One recipe was cleanest and finest vodka he had ever tasted!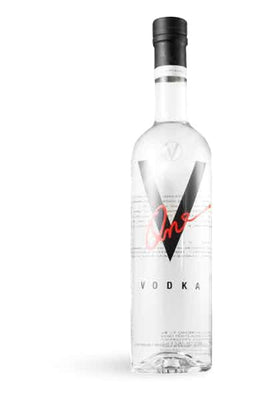 Customer Reviews
Write a Review
Ask a Question
V one
Being the best vodka from Massachusetts and now living in Texas shipping is limited yet Wine Chateau does ship. Bottle arrived wrapped with thick cardboard then put in a heavy duty box with packing and arrived perfect. Also delivered in a air cooled truck. Service was great and correspondence with Wine C was also immediately and detailed.
WE'RE ON INSTAGRAM