Teperberg Fortesse Essence 2018 |
Regular price
$46.97
Sale price
$40.97
Unit price
per
Sale
SOLD OUT
Essence Fortesse dessert wine has matured in French oak barrels, in open air, for a period of 15 months. The wine is characterized by subtle scents of plums and dried fruits combined with coffee and a toasted wood aroma. It has a fruitcake flavored bouquet and a rich, soft finish.
This Port-style fortified red dessert wine is made from Merlot. It has a rich and concentrated body with notes of blackberry jam, spices and candied walnuts.
The wine has a deep red color, characterized by delicate scents of plums and dried fruit, combined with coffee and roasted wood aromas. The wine's fragrances are reminiscent of cherries and fruitcake, with a rich, soft body and finish.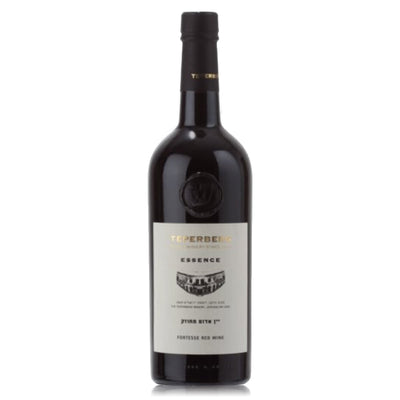 WE'RE ON INSTAGRAM