Persona Non Grata Red 2013 |
Regular price
$24.97
Sale price
$19.97
Unit price
per
Sale
SOLD OUT
Lake County has famous neighbors in the appellation known as the North Coast. With Napa County to the South, and Sonoma and Mendocino Counties to the West, few people feel the need to trek farther to the area we call home.
As you might expect, this stings a bit. But, rather than sulk, STEELE offers up "Persona Non Grata", an all Lake County red blend, to show those who venture forth, there are rewards yet to be found.
The blend for "Persona Non Grata" changes from year to year dependent on the creative flow of the winemaker. This years' offering includes 66% zinfandel, 22 % syrah, with 10% tempranillo, and 2% merlot to complement.
Serve with comfort foods such as BBQ ribs, Yankee pot roast, roasted tomato bisque, or a bison burger. Try with a chocolate truffle for a sweet treat.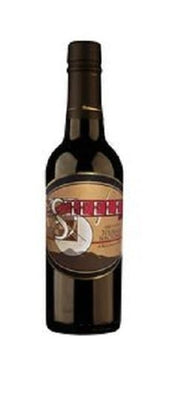 WE'RE ON INSTAGRAM