Mijenta Tequila Reposado |
Regular price
$94.97
Sale price
$88.97
Unit price
per
Sale
SOLD OUT
The Reposado is best enjoyed neat, on the rocks or as a nightcap cocktail, such as an Old Fashioned. It pairs well with dry fruit, soft cheeses, game meat, as well as flavorful Asian dishes. For dessert, Reposado is best savored with vanilla flavors, coconut and semi-bitter chocolate.
On the eye: Light golden hue, Bright and Transparent with a powerful body.
On the nose: A delicate and inviting vanilla nose with notes of bergamot, honey, preserved fruits and orange blossom flowers.
On the palate: Rich flavors of cooked agave, honey, vanilla with a mid-palate of cacao nibs. A long and generous finish on the palate.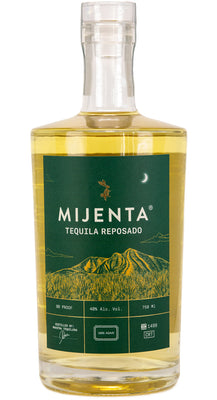 WE'RE ON INSTAGRAM