Regular price
$23.97
Sale price
$18.99
Unit price
per
Sale
SOLD OUT
Ultimate Beverage Challenge 93 points - A palate of crisp cucumber peel, white pepper, underripe green apple, white rose petals, dried coriander, green gooseberries, fresh sage, and crushed black pepper are also mirrored in the aromas of this nicely balanced vodka. - 2018 Ultimate Spirits Challenge (Great Value).April/2018
Luksusowa Vodka (pronounced LOOK-SOO-SO-VAH) was created in 1928 in Poland. Luksusowa means Luxurious in Polish. Triple distilled from potatoes, filtered through charcoal for purity and then blended with pure Artesian well water. Potatoes deliver richer, denser, and smoother vodka than those more traditionally distilled from grain or grapes. Boasts more than 80 years history of premium quality production. Luksusowa is 100% Gluten Free. Delightfully versatile Luksusowa is a superb mixer. Distinctively smooth, it is also enjoyed on the rocks or served neat. Luksusowa is the Number 1 Selling Potato Vodka in the world. According to Impact Magazine, Luksusowa is the second fastest growing spirits brand in the world.
40% abv
Customer Reviews
Write a Review
Ask a Question
03/05/2021
Anmahian R.

United States
Great Price
Good potato vodka at an affordable price.
01/06/2021
Anonymous

United States
Luksusowa
Good clean vodka at great price!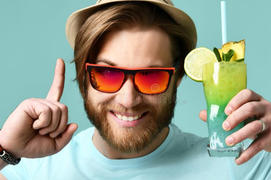 Luksusowa Vodka 0 1.75L
A very smooth vodka. Good to drink over rocks or with a mixer, like tonic water with a squeeze of lime.
WE'RE ON INSTAGRAM