Regular price
$69.97
Sale price
$65.97
Unit price
per
Sale
SOLD OUT
Hornitos Planta is young, fresh and naturally beautiful, Ita s like the supermodel of tequilas and is great for sipping or mixing. No aging or contact with wood is required for Hornitos Plata, which is the purest expression of the powerful 100% agave flavor unique to Hornitos. Ita s floral, herbal notes are perfectly complimented by hins of clove, almond and fresh wood, Ita s clean and light on tase but heavy on mischieve potential.
The Sauzas—widely considered tequila's first family—have long served as industry pioneers. We were the first to refer to our spirit as "tequila" and the first to export it to the United States. Then, to help preserve the integrity of tequila, the Sauza's were instrumental in forming the Denomination of Origin, a law ensuring that tequila could only come from Mexico. Since then the Sauza family has spent decades cultivating the agave and perfecting the art of distilling.
Nothing tastes fresher than a Sauza Tequila margarita. But our storied history dates back to 1873. That's when our namesake, Don Cenobio Sauza, first bottled and sold Sauza Silver. Years later, in 1929, Don Cenobio's son Don Eladio Sauza added Sauza Gold to the collection.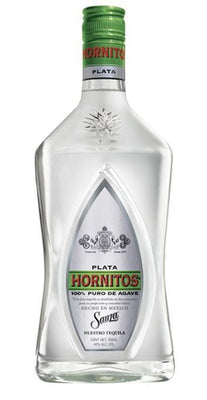 WE'RE ON INSTAGRAM