Flower Garden Pinot Grigio 2017 |
Regular price
$16.97
Sale price
$14.97
Unit price
per
Sale
SOLD OUT
This is a zesty and fruit-forward wine, offering crisp green-apple and grapefruit flavors marked by hints of spice and musk. It's a straightforward yet refreshingly fruity wine to enjoy now.
Straw yellow in color, floral notes jumping right out of the glass. Apple, honeysuckle, and citrus. Very approachable and easy drinking.
This special edition decorative bottling of Pinot Grigio from Germany showcases the beautiful and balmy floral fragrances that Alsatian whites are known for. With pear and apricot tasting notes, it's a delicious partner to roast chicken and pork dishes.
Flower Garden shows typical flavors of a Pinot Grigio from the Rheinhessen region.  A fragrant flowery bouquet and full of pear and apricot fruit flavors.  Ideally balanced for a refreshing experience.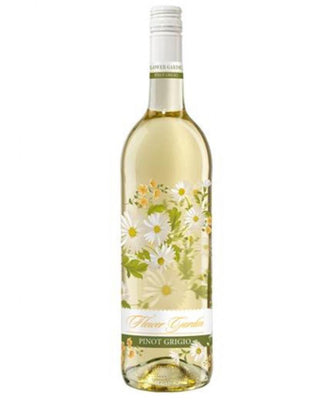 WE'RE ON INSTAGRAM