Erstwhile Mezcal Arroqueño |
Regular price
$136.97
Sale price
$128.97
Unit price
per
Sale
SOLD OUT
Bright, botanical, and floral. Perfumery, spice market, and burnt orange on the nose. Lovely notes of green plantain and citrus on the palate. This delightful expression of Arroqueño is the most aromatic of the 7 distillations from Erstwhile Mezcal's 2018 flagship line.
ARROQUEÑO (Agave americana) Arroqueño is a large agave native to the Oaxaca Central Valley. Some consider Arroqueño to be the wild forbearer of Espadin (Agave angustifolia), to which it is genetically related and visually resembles. Unlike Espadin, Arroqueño takes much longer to mature.
Arroqueño agaves growing and maturing in the wild commonly take 18-25 years to mature.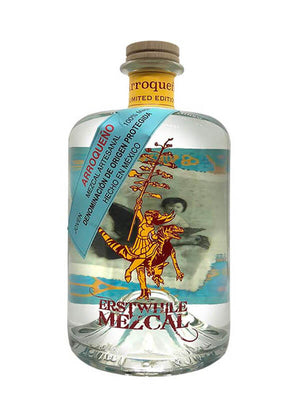 WE'RE ON INSTAGRAM