IT'S ALL IN THE DETAILS
James Suckling 98 points - TOP 100 FRENCH WINES OF 2018 #45 - The best Dom since 2002. Vintage with a very restrained, powerful style that has been released non-sequentially after 2009. This has a lighter stamp of highly curated, autolytic, toasty aromas than many recent releases. Instead, this delivers super fresh and intense aromas of lemons, grapefruit, and blood-orange peel. Incredible freshness here. The palate has a very smoothly delivered, berry-pastry thread with light, sweet spices, stone fruit, and fine citrus fruit. This really delivers. Drink now or hold..September/2018
Jeb Dunnuck 98 points - The 2008 Dom Perignon is the first time the estate has released a wine out of order (2009 was released before 2008) but the estate loved the wine so much they felt it warranted additional aging. This is a rich, powerful wine that still shows incredible purity and elegance, with a stacked, concentrated feel on the palate. It's rare to find such a mix of ripe, pure, concentrated fruit paired with this level of purity, focus, and precision. This is a legendary Dom that surpasses all the great vintages of Dom I have experience with, including 1990, 1996, and 2002..December/2018
Vinous 98 points - The 2008 Dom Perignon is once again stunning. More than anything else, I am surprised by how well the 2008 drinks given all the tension and energy it holds. Then again, that is precisely what makes 2008 such a unique vintage - namely that the best wines are so chiseled and yet not at all austere. Lemon peel, almond, mint, smoke, and crushed rocks are all finely sculpted, but it is the wine's textural feel, drive, and persistence that elevate it into the realm of the sublime. 2008 will be even better with time in the cellar, but it is absolutely phenomenal even today, in the early going. Three recent bottles have all been nothing short of magnificent...July/2019
Wine Advocate 96 points - The finest release of this iconic cuvee since the 1996 vintage, the 2008 Dom Perignon wafts from the glass with an incipiently complex bouquet of Meyer lemon, green apple, dried white flowers, and oyster shell, with only subtle hints of the smoky, autolytic aromas that have been such a prominent signature of recent releases. On the palate, the wine is medium to full-bodied, deep, and complete, its notable flesh and amplitude controlled by incisive acids, with a youthfully exuberant but elegant mousse and a long, beautifully delineated finish. Considering the sheer size of this Cuvee, it's a remarkable achievement and a fitting release with which to conclude Richard Geoffroy's tenure as chef de cave. Given the 2008's intensity and balance, I suspect purists will be anticipating later disgorgements with a lower dosage and more time on the lees with particular enthusiasm. Tasted three times, with consistent results...January/2019
James Suckling 98 points - TOP 100 FRENCH WINES OF 2018 #45 - The best Dom since 2002. Vintage with a very restrained, powerful style that has been released non-sequentially after 2009. This has a lighter stamp of highly curated, autolytic, toasty aromas than many recent releases. Instead, this delivers super fresh and intense aromas of lemons, grapefruit, and blood-orange peel. Incredible freshness here. The palate has a very smoothly delivered, berry-pastry thread with light, sweet spices, stone fruit, and fine citrus fruit. This really delivers. Drink now or hold..September/2018
Jeb Dunnuck 98 points - The 2008 Dom Perignon is the first time the estate has released a wine out of order (2009 was released before 2008) but the estate loved the wine so much they felt it warranted additional aging. This is a rich, powerful wine that still shows incredible purity and elegance, with a stacked, concentrated feel on the palate. It's rare to find such a mix of ripe, pure, concentrated fruit paired with this level of purity, focus, and precision. This is a legendary Dom that surpasses all the great vintages of Dom I have experience with, including 1990, 1996, and 2002..December/2018
Vinous 98 points - The 2008 Dom Perignon is once again stunning. More than anything else, I am surprised by how well the 2008 drinks given all the tension and energy it holds. Then again, that is precisely what makes 2008 such a unique vintage - namely that the best wines are so chiseled and yet not at all austere. Lemon peel, almond, mint, smoke, and crushed rocks are all finely sculpted, but it is the wine's textural feel, drive, and persistence that elevate it into the realm of the sublime. 2008 will be even better with time in the cellar, but it is absolutely phenomenal even today, in the early going. Three recent bottles have all been nothing short of magnificent...July/2019
Wine Advocate 96 points - The finest release of this iconic cuvee since the 1996 vintage, the 2008 Dom Perignon wafts from the glass with an incipiently complex bouquet of Meyer lemon, green apple, dried white flowers, and oyster shell, with only subtle hints of the smoky, autolytic aromas that have been such a prominent signature of recent releases. On the palate, the wine is medium to full-bodied, deep, and complete, its notable flesh and amplitude controlled by incisive acids, with a youthfully exuberant but elegant mousse and a long, beautifully delineated finish. Considering the sheer size of this Cuvee, it's a remarkable achievement and a fitting release with which to conclude Richard Geoffroy's tenure as chef de cave. Given the 2008's intensity and balance, I suspect purists will be anticipating later disgorgements with a lower dosage and more time on the lees with particular enthusiasm. Tasted three times, with consistent results...January/2019
QUESTIONS & ANSWERS
Have a Question?
Be the first to ask a question about this.
Ask a Question
CUSTOMER REVIEWS
Customer Reviews
Write a Review
Ask a Question
Filter Reviews:
champagne
New Year's Eve
angels
tongue
treat
01/24/2021
Jan B.

United States
Superior!
What a treat to open on New Year's Eve! This champagne tasted like angels dancing on the tip of my tongue.
01/19/2021
Sanjeev N.

United States
Embarrassed Executive gift
Product was not delivered in time. To make matters worse no one contacted me about delay till I asked the recipient if he had received any thing. I was embarrassed to learn that till 01/07/21 the order was not shipped and I was offered a substitute item. Original order was placed 12/22 and premium shipping paid.
12/26/2020
Anonymous

United States
disappointed no gift card
Champagne was excellent!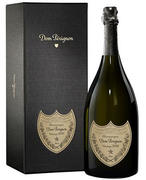 Shipped & Sold by Wine Chateau