Blackened American Whiskey by Metallica |
Regular price
$57.97
Sale price
$53.95
Unit price
per
Sale
SOLD OUT
Vermont - A marriage of the finest bourbons, ryes & whiskeys, hand-selected by Dave Pickerell himself. Each of the whiskeys offers a unique flavor that plays a key role in the final spirit. Predominately bourbon, the sweetness pairs perfectly with the savory rye spice.
After the whiskeys have been combined in the black brandy
casks for finishing, they're jolted back to life by the unmistakable,
earth-shattering music of Metallica. Using our proprietary
sonic-enhancement system BLACK NOISE™, the whiskey
is pummeled by sound, causing it to seep deeper into the barrel,
where it picks up additional wood flavor characteristics.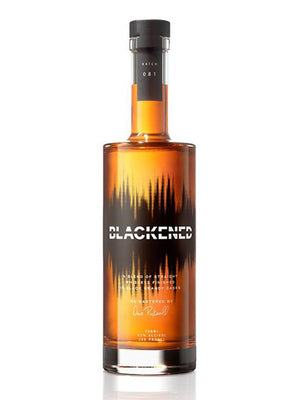 WE'RE ON INSTAGRAM