Bacardi Rum Solera 1873 |
Regular price
$33.97
Sale price
$24.95
Unit price
per
Sale
SOLD OUT
Bacardi Solera is a majestic rum. It is noble and refined and exudes an intrinsic intelligence that demands respect as one of the world's finest sipping rums. Solera is aged to deliver a fullness of deep warmth and a smoothness that is reflected in the translucent hue of its appearance.Bacardi is one of the largest spirits companies in the world. We produce, market and distribute a variety of internationally recognized premium spirits. Our portfolio includes more than 200 brands and labels of rum, vodka, whisky, gin, vermouth and tequila products, among others, most of which are sold on a global basis.
Bacardi was founded in 1862 in Santiago de Cuba, when Don Facundo Bacardí Masso revolutionized the spirits industry by creating the world's first light-bodied rum.
We are deeply committed to the responsible marketing, advertising and use of our products. We are steadfastly opposed to the use of our products by underage consumers or any other irresponsible users. Encouraging responsible decision-making regarding drinking, or not drinking, is a strong business principle for Bacardi when promoting our premium quality brands. Around the world, we support, and are an integral part of, trade and social organizations that combat the problems of alcohol abuse and misuse.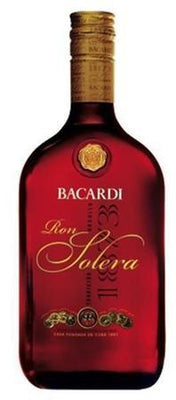 WE'RE ON INSTAGRAM