Zuccardi Cabernet Sauvignon Q 2013 |
Regular price
$23.97
Sale price
$16.99
Unit price
per
Sale
SOLD OUT
Wine Spectator 91 points - A refined and savory red, featuring notes of white pepper to the cherry and crushed red plum flavors. Lengthens out on the palate, with medium-grained tannins. Silky finish. Drink now through 2020. 7,500 cases made. -KM Rated #53 in Wine Spectator's 2016 Top 100.October/2016
Wine & Spirits 89 points - There are lots of ripe red strawberry flavors and spices in this cabernet from the heights of the Uco Valley. It feels round and voluptuous, but with enough grip for smoked pork ribs..February/2017
Wine Advocate 90 points - A mental picture of Indian food popped in my head when I put my nose in the glass of the 2013 Q Cabernet Sauvignon because it smells of curry, nutmeg, flowers and nuts. This is a blend of grapes from Gualtallary and la Consulta, both in the Uco Valley. In reality is not all Cabernet, but the Cabernet is partly co-fermented with Malbec (perhaps the reason why it doesn't really feel like Cabernet). The palate is juicy and spicy with a mixture of earthy and sweet tannins and very good freshness. There is a notable absence of green notes because the region is warm and the grapes ripen fully. Sebastian Zuccardi considers this 2013 the best vintage for this label. Subsequent 2014 and 2015 were a lot more difficult for Cabernet..Luis Gutirrez, August/2015
James Suckling 89 points - Aromas of plums and flowers. Bright and vivid. Medium body, fine tannins and a fruity finish. Pretty citrus undertones. Drink now..May/2016
Zuccardi expressed through each of its wines, the essence of their origin, the unique and perfect combination of climate, soil, altitude and human work. Each line of Zuccardi wines represents a concept, a belief, a tribute, is the true expression of the vineyard where it was conceived.
The range name Zuccardi Q stems from the practice of marking with a "Q" -from Quality- the oldest and uniforms plots of each vineyard, which worked with special attention to achieve grapes of exceptional quality batches. Today, the grapes wich is produced Zuccardi Q, come from recognized micro-regions in the Uco Valley and selected old vineyards.
Customer Reviews
Write a Review
Ask a Question
Experience and Zaccardi Review
Wine Chateau is a seamless experience. They offer great wines and great value. Their shipping containers are well insulated, the product comes undisturbed. Our first Zaccardi bottle was young, has a nice nose but can use some time. Strong tannin left on the palate.
Great value
Complex with intense fruits and spicy notes. Beautiful finish. Great value.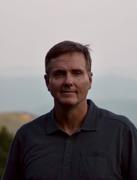 Needs to Breath
Basic wine. Needs time to open
WE'RE ON INSTAGRAM