X Winery Vixen Blonde 2002 |
Regular price
$16.97
Sale price
$12.97
Unit price
per
Sale
SOLD OUT
Y the X?  After months of narrowing down names, we had come up with six (6) acceptable choices.  We decided to put an X next to the names we liked; we liked the X.  
After several more months of research, we found the name fit for what we were trying to do: It's easy to pronounce, easy to spell, hard to forget, and stands out in the crowd of wines.  
The link with generation X is hard to ignore, and our no-nonsense, value priced wines fits with the ideology of that generation.
 At X Winery, we utilize new technologies along with traditional winemaking techniques to produce wines that have the mouthfeel and traditional flavor profiles of wines that normally cost two to three times the price.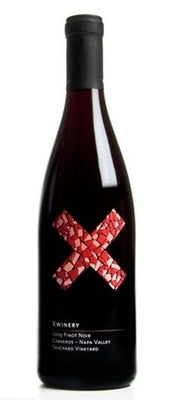 WE'RE ON INSTAGRAM