A flavoursome yet relatively lean chardonnay, offers up green apple, light nougat character, prickly, saline mineral vein through it all and a flinty finish.
Bouquet- Lemon balm and curd, faint light almond scents, green olives and citrus fruits.
Flavour- Tight and refreshing on the palate, yet it has an inward juiciness, the wine feels of a modern expression with a surprisingly long finish.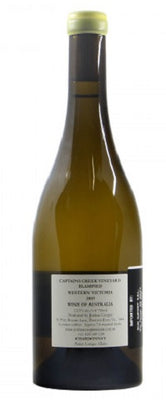 WE'RE ON INSTAGRAM