Clear Creek Liqueur Oregon Cranberry |
Regular price
$37.97
Sale price
$35.97
Unit price
per
Sale
SOLD OUT
Clear Creek Oregon Cranberry liqueur is made from cranberries grown on the southern Oregon Pacific coast. They say the liqueur is "entirely true to the fruit" and produces a "dark red, tart," and "lightly sweet" liqueur.
Clear Creek Distillery was founded in 1986 by Stephen McCarthy in order to begin producing distilled spirits from the abudant fruit crop of Oregon. The McCarthy family had owned orchards in Oregon since the turn of the century, but shortly before the distillery's founding, Stephen McCarthy ran the family's alternative business of manufacturing hunting gun parts. This endeavor required travel to Europe, where Stephen encountered the Alsace tradition of producing pear eau de vie. He realized that the Williams pear very popular for eau de vie production in Europe was virtually the same as the Bartlett pears grown widely in Oregon, and thus he created his first batches of the spirit in 1985. Though Oregon wine was already internationally respected by the 1980s, true European-style fruit brandies were still considered very unusual in the United States at the time, and few American companies produced them. Today Clear Creek Distillery is one of the best known American eau de vie distilleries, though the beverage is still a niche product not well-understood by U.S. drinkers.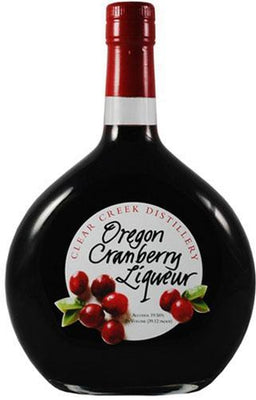 Customer Reviews
Write a Review
Ask a Question
12/22/2020
Anonymous
United States
I never received the product
I can't comment or rate because I never received the product.
WE'RE ON INSTAGRAM